Connect
HereNowYoga would love to hear from you! Please feel free to leave inquiries about teacher trainings or special events or simply drop a note to say hi, where you're from and what you think about the content of this website/blog. Sincerely hoping you'll be in touch.
HereNowYoga is thrilled to announce this very important training brought to Birmingham by Leucas Miller, @leucasloves , of Yoga Unbound: "LGBTQ+ and Transgender Cultural Competency Training" Saturday November 10th 3:30-6pm at Embody Practice Center. Sliding Scale Donations $5-$30 (all proceeds benefit the nonprofit Yoga Unbound) . . Thiis workshop will consist of terminology most commonly used within the LGBTQ+ community and touch on concepts of sexuality, gender and gender identity. We will discuss language, actions and asana modifications that should be practiced when teaching yoga to LGBTQ+ students. After this training you will walk away knowing how to effectively create safe and inclusive spaces in your yoga classrooms and everyday lives that will foster sexuality and gender diversity. . #transyoga #queeryoga #safespaces #yogaforeveryone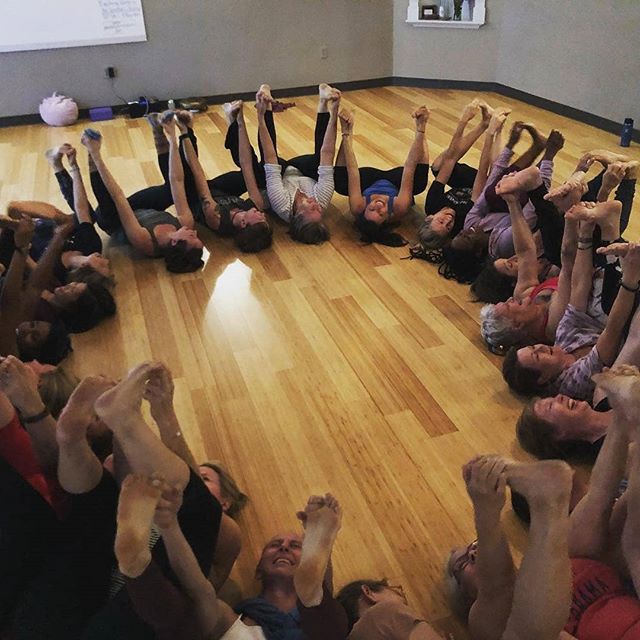 #Repost @consciousbodyhealing ・・・ Shannon and I had so much fun leading the Here Now Yoga teacher trainees in Kirtan and Laughter yoga on Sunday! What a beautiful group of Divine souls. Welcome to the community sweet people!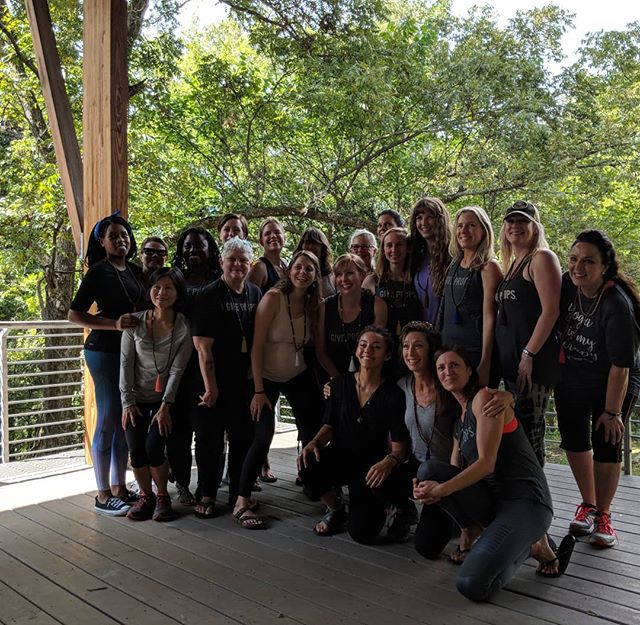 Yay! Congrats to the HNY 200 Teacher Training Graduates, Class of 2018. #lightworkers #carebears . . Can't wait to see where these inspiring beautiful souls go on their teaching journeys. 🙏📿🎓
Hehe cute little faux baby bellies and oooo I spy a real one! 👀🤰😍 From the "Prenatal Yoga Teacher Training" last weekend at @villageryoga . . #Repost @villageryoga This workshop counted as a "Specialty Workshop" in the 300 Hour Advanced HereNowYoga Teacher Training. Learn more details about the Birmingham, AL based program at HereNowYoga.com ・・・ Cheers to these women who completed prenatal yoga teacher training with @annie_damsky this weekend. It is an honor to share space with those who want to empower women to trust their bodies, their choices and provide a strong foundation for future generations! #prenatalyoga #strongwomen #empowerbirth
Pics from "Hanna Somatics" last weekend with Akasha Ellis. . Another enriching and engaging specialty weekend towards HereNowYoga's 300 Hour Advanced Yoga Teacher Training. . . We learned about how slowing way down enables a reprogramming in the nervous system helping to decrease pain and increase mobility, without stretching or forcing. . . Thanks Akasha and Birmingham Yoga for putting on such a great educational training. . Look for this one to come around again in Spring 2019 if you missed it this time.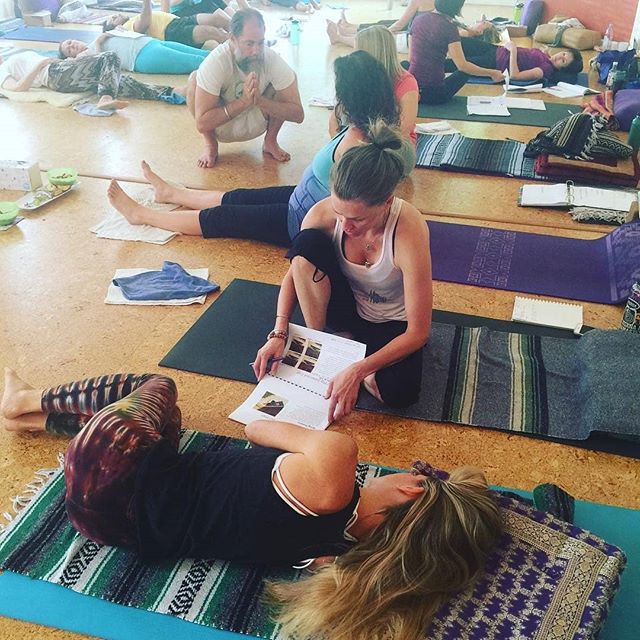 HereNowYoga partnered with @birminghamyoga last weekend! The Hanna Somatics workshop with Akasha Ellis was offered as a possible "specialty weekend" in the HNY 300 Hour program? Were you there? How was it? . . More specialty weekends to be added to the calendar soon. Learn more about the program at HereNowYoga.com . . #Repost @birminghamyoga ・・・ Twenty yogis expanding their knowledge together ❤️ If you missed our Hanna Somatic Yoga training, don't worry. We will be adding 2019 dates to our calendar soon. #herenowyoga #birminghamyoga #yogawithakasha #yogateachertraining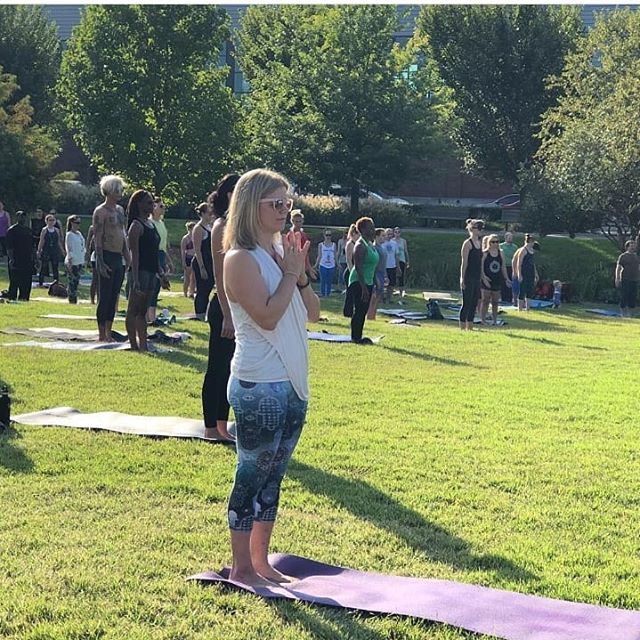 Stole this cute pic of lead HereNowYoga teacher, @beccaimpello , from @yoga_and_therapycenter 's post about Global Mala over the weekend. Thanks @sweetomalabama for yet another year's event to bring together the Birmingham Yoga Community at large-- this year in beautiful @railroadpark . Becca led one of the sun salute sets (of 108 total! Are your wrists sore??!). It was a beautiful day and we.continue to be thrilled to be a small piece of this community. Love you, B'ham! #birminghamyoga #yogabirmingham #intheham #bham
#Repost @villageryoga ・・・ Complete behind the scenes of the workbook for @annie_damsky 's upcoming Prenatal YTT October 5-7. This training counts towards @herenowyoga 's 300-hr training and you'll gain CEUs for Yoga Alliance as well. Learn more at our profile link, or DM us! #bts #prenatalyoga #motivationmonday
Another shot from the assisting and adjusting portion of the 200 hour Teacher Training. We call this a "yummy" assist-- but it doesn't work for everyone. Have you received this adjustment in class? Are you a fan? . . More info on our 200 hour Teacher Training 2019 that runs from March-October found at HereNowYoga.com. The 2019 program will be our FIFTH alignment based, accessible program offered in Birmingham, AL. This year's group graduating soon... . . #teachteachteach #teachittoknowit #yummyassists #leanin #startyouryogayourney #yogaalabama #alabamayoga #yogabirmingham #birminghamyoga #intheham #bham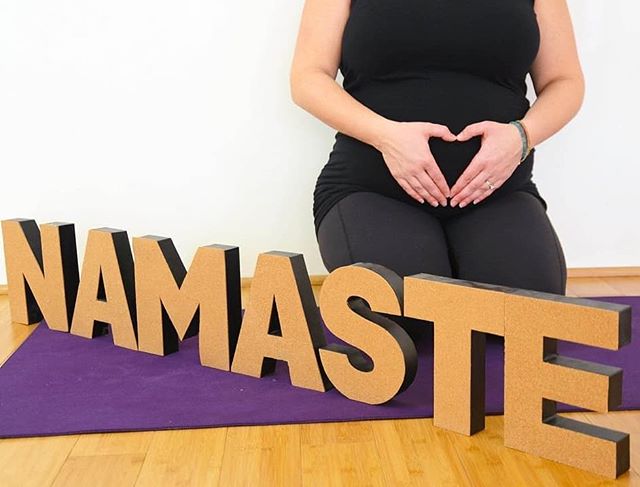 Didja know? The "Prenatal Yoga Teacher Training" at Villager Yoga October 5th-7th counts toward the HereNowYoga 300 Hour Advanced Teacher Training as a "Specialty Workshop." See the details below. . #Repost @villageryoga ・・・ Calling yoga teachers and birth professionals interested in sharing prenatal yoga with your students, clients and friends; @annie_damsky is leading a Prenatal Yoga Teacher Training October 5 - 7. . Learn how to hold space for this special time in your students' lives while guiding them to comfort and stability during pregnancy and postpartum. Gain knowledge towards providing comfort, strength and optimal physical alignment to assist in a healthy pregnancy, labor and delivery. Develop understanding and confidence of how the body and mind are shifting during pregnancy and post-partum to create a practice that meets the needs of each student. There are a few open spots available. Full details available at our profile link. . . #prenatalyoga #yogateachertraining #empoweringbirth